ALZRC - Devil X360 FBL Super Combo B without k-Bar


X360 - 370 Fiber Blades

Model śmigłowca w wersji Super COMBO - do złożenia, z silnikiem, regulatorem, serwami i systemem flybarless. X360 to tzw klasa 360 z łopatami ~370mm.


---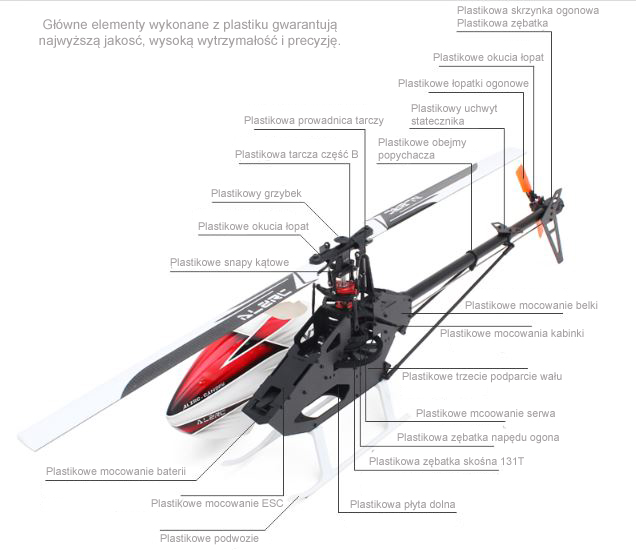 ---

Głowica i jej wytrzymałość

Głowica typu flybarless z wałem poprzecznym o średniy 5mm i wałem głównym 6mm zapewniają wytrzymałość, precyzję sterowania i niezawodność. Centralna część wykonana z aluminium 6061-T6 w technologii CNC.

Łożyska oporowe odporne na siłę poprzeczną redukują zużycie elementów oraz zwiększają precyzję. Skręcone śrubami M4x8 tworzą wytrzymałą i pewną konstrukcję.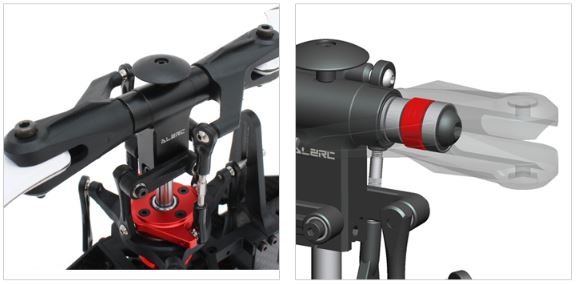 ---

Tarcza sterująca i popychacze

Nowa konstrukcja snapów kątowych oraz popychacze rzymskie pozwalają na regulacje z najwyższą dokładnością.

Ciasno spasowana tarcza sterująca oraz podwójne ułożyskowanie pozwolą każdą figurę wykonać z rzadko spotykaną precyzją.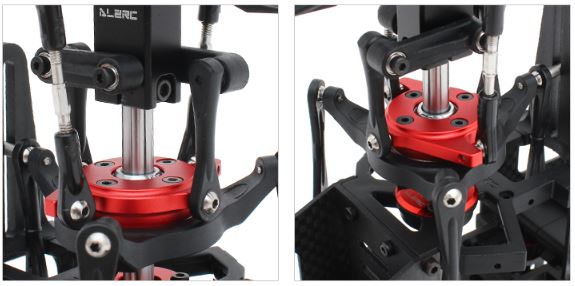 ---

Połączenia

Model wyposażony został w nowe nieregulowane snapy ułatwiając serwis i zapewniając idealną długość.

Trzecie podparcie zwiększa stabilność wału głównego oraz wydłuża żywotność łożysk.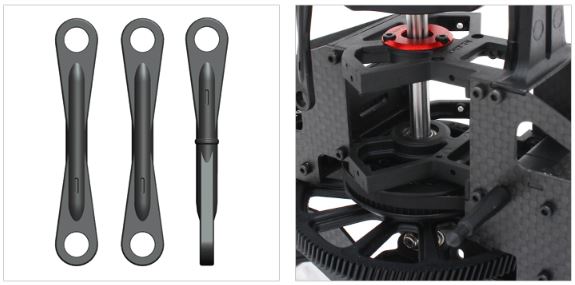 ---

To nie koniec nowości

Nowa zębatka napędu ogona oraz skośna zębatka główna 131T, a także wygodny system mocowania mieszący nawet większe regulatory.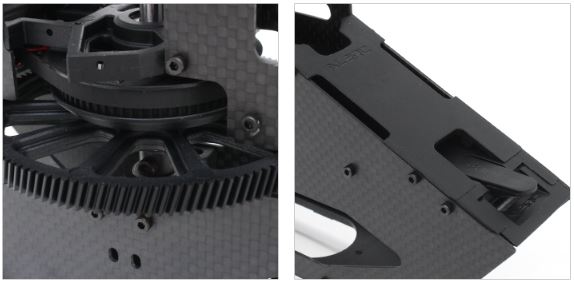 ---

Konstrukcja

Szyna jako mocowanie akumulatora to przede wszystkim łatwość eksploatacji. Maksymalny wymiar akumulator 34x34mm.

Rama główna wykonana z włókna węglowego o grubości 1.2mm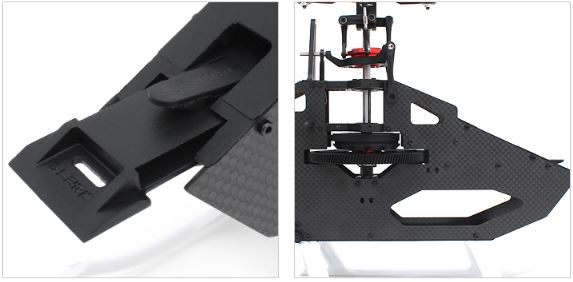 ---

Stateczniki i podpory

4mm podpórki ogonowe wraz z 1.2 statecznikami - poziomym i pionowym. Całość została wykonana z włókna węglowego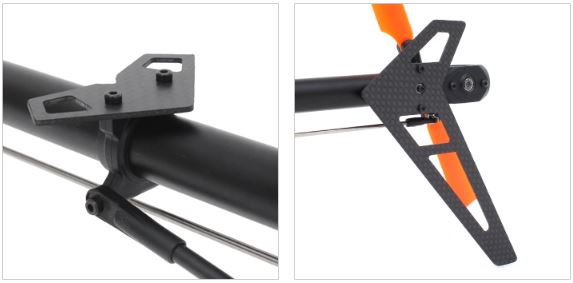 ---

Wirnik ogonowy

Minimalistyczna skrzynka ogonowa oraz łopatki ogonowe wykonane z wytrzymałego plastiku redukującego wibracje z 4mm wałem ogonowym oraz łożyskami oporowymi.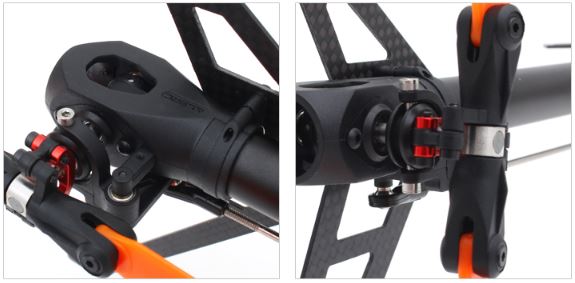 ---

Mechanika to nie wszystko

Kabinka malowana wykonana z włókna szklanego. Zębatka na silnik aluminiowa 12T.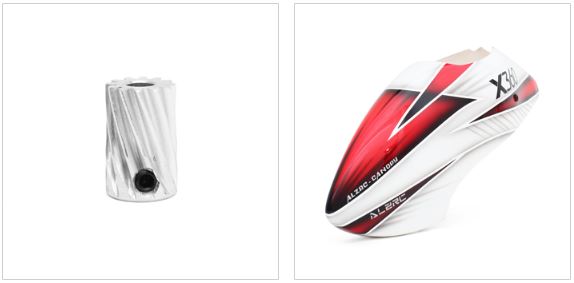 ---

Elektronika

Oryginalny 50A regulator, silnik 1800KV, serwomechanizmy 3x DS452-S, 1x DS501MG znajdują się w zestawie. Do uruchomienia niezbędne są: system flybarless, akumulatory, ładowarka i nadajnik z odbiornikiem.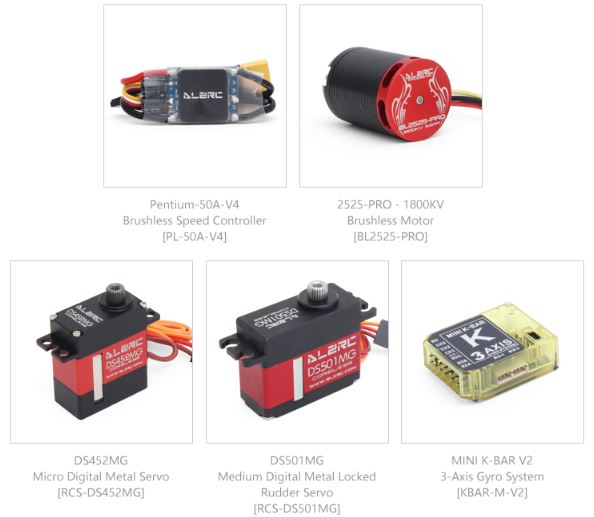 ---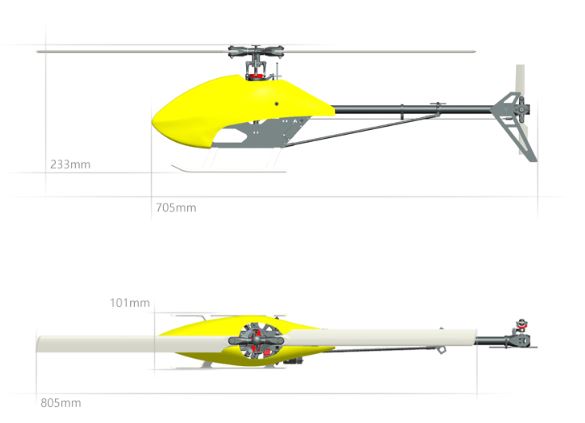 ---
Zawartość zestawu:
ALZRC Devil X360 KIT x1
Silnik ALZRC 2525-PRO 1800KV x1
Regulator Pentium 50A V4 x1
Serwomechanizmy ALZRC DS452-S x3
Serwomechanizm ALZRC DS501MG x1
---
| | |
| --- | --- |
| Specyfikacja |   |
| Średnica wirnika | 805mm |
| Długość łopat | 370mm |
| Średnica wirnika ogonowego | 160mm |
| Długość łopat ogonowych | 62mm |
| Średnica wału głównego | 6mm |
| Średnica wału poprzecznego | 5mm |
| Średnica wału ogonowego | 4mm |
| Średnica wału poprzecznego ogona | 3mm |
| Wielkość silnika | Max 32mm średnicy, 48mm wysokości |
| Waga | Około 580g (kit) |